The Call
2017
Experimental Contact LARP
On the 15th September 2017 we marked a cosmic date and the end of a mission. The Cassini probe ended her exploration of Saturn by dramatically burning up in Saturn's atmosphere.
The story of Cassini is a testament to collaborative creative endeavour and the intelligent application of technology to open up our knowledge and perspective on the Universe we live within. We can think of space missions – their launches and completions – as the secular rituals of our technological age. They can mark the cyclical renewal of human creative activity: the information collected by Cassini directs the design of the next missions to Saturn and the ending becomes a fresh beginning.
photo credit: Michelle Proksell
On a site visit to the
Crawick Multiverse
in Dumfries and Galloway we marked the moment with an improvised ceremony: inviting collaborators to meet across space & time for a moment of contact across distance.
Many cultures know the power of intentional ritual and sounding to create relationship between the earth and the heavens. Animals are guided by the many streams of this planet: whale and dolphins echo-locate underwater, bats use sound for aerial navigation, and human electric senses flow with the information from the earth's systems and the stars. Flexible copper can be both antennae and grounding device and on the 15th September we started to explore combining copper and the electromagnetic human body towards creating communication experiences that connect with the presence of others across the waves.
A fresh analogue and digital ceremony bringing together the unfolding story of space exploration, myth, art, science and song, holding creative space for playful futures in which science, art, culture and ecology meet.
Sounding Contact
Improvisation at the Multiverse

The site of
The Multiverse
too is a celebration of the possibilities of working together for creative renewal and cosmic vision: located on the watershed of the River Nith, Dumfries & Galloway, land art stretches across acres, transforming the site of this former open cast coal mine into maps of the cosmos. To explore the site is like stepping into experiential science fiction.





Photo credit:
Michelle Proksell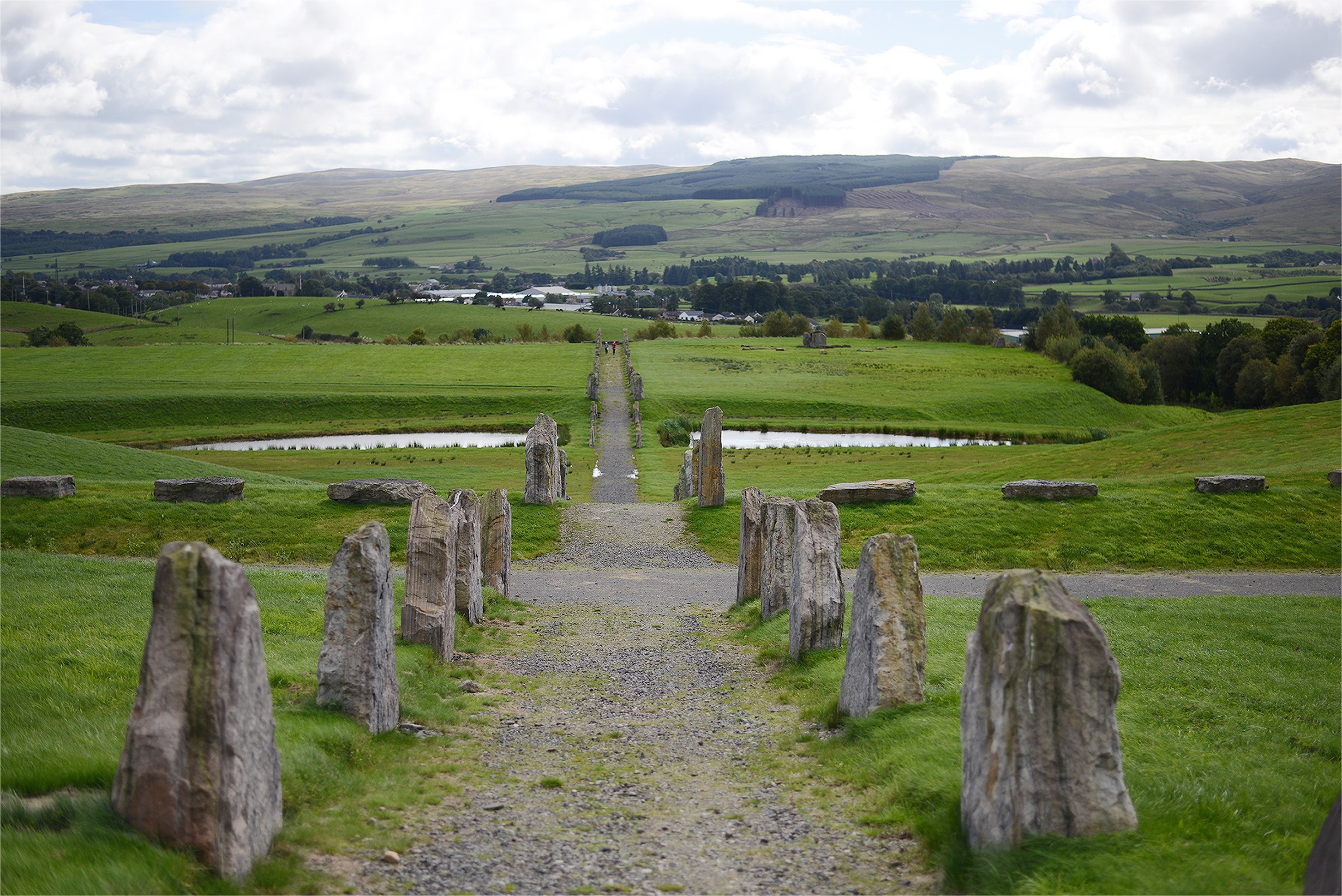 Role call of those who linked in from across the earth:
Quandamooka (Moreton Bay) – Australia
Sandy Sur performed ceremony at the bay.
Byron Bay – Australia
Liz Barker made creek prints
Vanuatu
Tommy Dick led a cava ceremony
Buskerud – Norway
Hege Braathen and Tyr Neilson cast the runes.
Lenapehoking (Delaware) – USA

Dåkot-ta Alcantara-camacho and Jack Gray from
I-Moving Lab
held ceremony
Alice Springs – Australia
Dian Booth improvised on the violin
California – USA
Paul Miller
In remembrance of Charles Jencks the architect and visionary who transformed this abandoned coal mine into a playful representation of the wilder reaches of modern physics.